Top-Quality Event Planning
Efficient Planners, Outstanding Event Management
Event planning can be stress-free with Occasionals Events in Houston, TX. We handle events ranging from small family gatherings to large conventions. With our attention to detail, inventive style, and hands-on approach to event planning and management, trust us to bring your vision to life. Expect breathtaking experience each time you hire us.
About Occasionals Events
Emily Escobar is one of the Houston, TX's best-kept secrets when it comes to luxury event planning. As our founder, president, and chief creative officer of our company, she shares her creativity and pure love for event planning with every client. She is an "Event Producer" who focuses on coordinating packages that range from intimate affairs to elaborate full-service events.
With 18 years of experience and a sincere passion for excellence, she can efficiently guide you towards your goal and save you time and energy in the process. With the highest level of imagination and customized service, she makes it her goal to always assist the host in managing their budget and other matters. Therefore, you create a unique event and exceed expectations every time you employ our services.
Emily's vision transforms events into fantasy worlds of exquisite taste. If you envision a party like no other, where every aspect is conceptualized and executed by an acclaimed expert, then our event planning company is your last stop.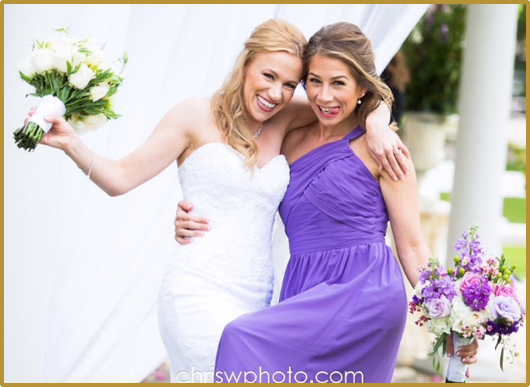 Event Planning Service Reviews
Britany
"Emily was great to work with. I hired her for the day of the wedding because I didn't want to worry about anything except having fun. I wished that I would have hired her at the beginning of all the planning because she has such great ideas and knows how to get the most for your money. She is extremely organized and puts together and implements a timeline for all of your vendors and makes sure that they follow it. I had even ask her to put together a timeline to give the bridal party for the day of at the last minute, in which she didn't hesitate doing. There are so many little details that she took care of on the day of my daughter's wedding that I didn't have to worry about. When it came to the reception, I could actually relax and enjoy every moment because I knew she was taking care of everything else. She stays to the end of the evening and I wouldn't hesitate hiring her again and send her as many referrals possible."
Diane and Tom M.
"There's a good chance Emily Escobar actually knows magic. I believe this to be true because it's unbelievable that just she took care of our wedding plans/design all by herself.
I've never had to plan such an important event and I'm glad we gave that opportunity to Occasionals Events for these reasons:
- GREAT communication. She always stayed on top of details and managed our vendors very well. There were no issues during our wedding (October 2015)
- Her confident and practical attitude. Giving up freedom is really a challenge and we trusted her with many tasks we weren't around to review. She showed up to our first meeting and drew out ideas in her mind immediately as if she had already worked with the venue (she hadn't!). The wedding location was remote for both of us, but she still managed to scope out all the events like it was next door.
- All her input was constructive. It never felt like we were compromising our vision of a perfect wedding and everything she suggested only embellished/refined our ideas.
- She recognized it was OUR day. It's easy to get caught up in the mentality of every effort for the sake of entertaining guests. It's sad and frustrating, but Emily assured us that our wedding would a very special day for us and it was! "Thank You to you and your staff for an exquisite day!"
Lisa M.
"I can't believe this referral was so "FANTASTIC", however Emily Escobar is the absolute greatest!! At any chance I get to tell someone who is getting married in the Houston area, I recommend Occasionals Events! Her attention to every detail for my wedding made me feel so special because she does everything you want, just how you want. She provides a custom package of vendors that you get to choose from that fits your style of wedding and personality and most importantly the budget. Emily made everything seem so effortless and I couldn't believe how perfect everything turned out. I HIGHLY, EXTREMELY, INSISTENTLY recommend using Emily for your wedding. Her assistant was incredibly helpful and has worked with Emily for a long time so she is very knowledgeable of making the day run smooth too.
I wish I could go back to do everything again, absolutely stress free and just the way we wanted it to be.
Thank you Emily for such a spectacular job and all your help with our day!"
Inquire About Our Event Planning Services
At our company, your wishes and inspirations are the foundation for each event planning job.Serving clients across Texas, we guarantee to provide event planning services tailored to your unique preferences. With our planners' excellent multi-tasking skills and ability to identify and react to changing priorities, you can rest easy knowing that your event will be a success. Call our staff today for inquiries.